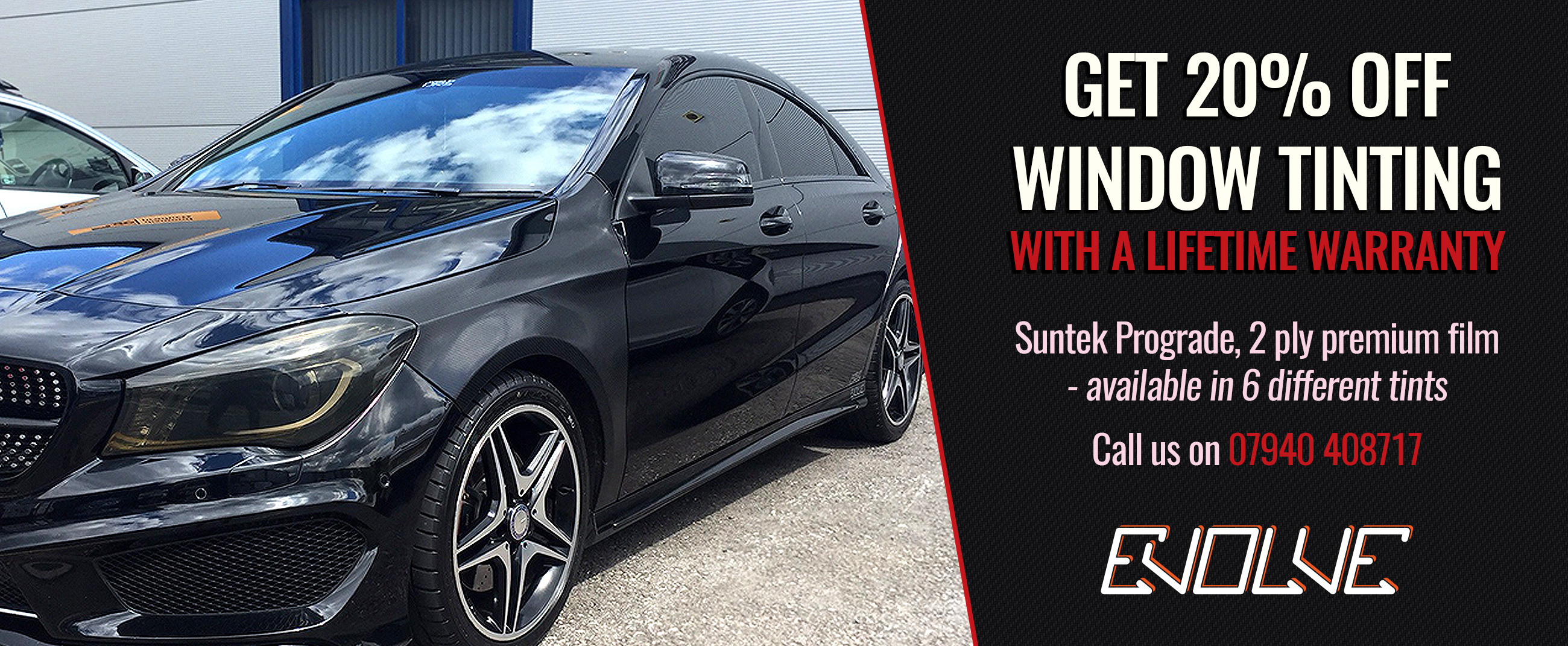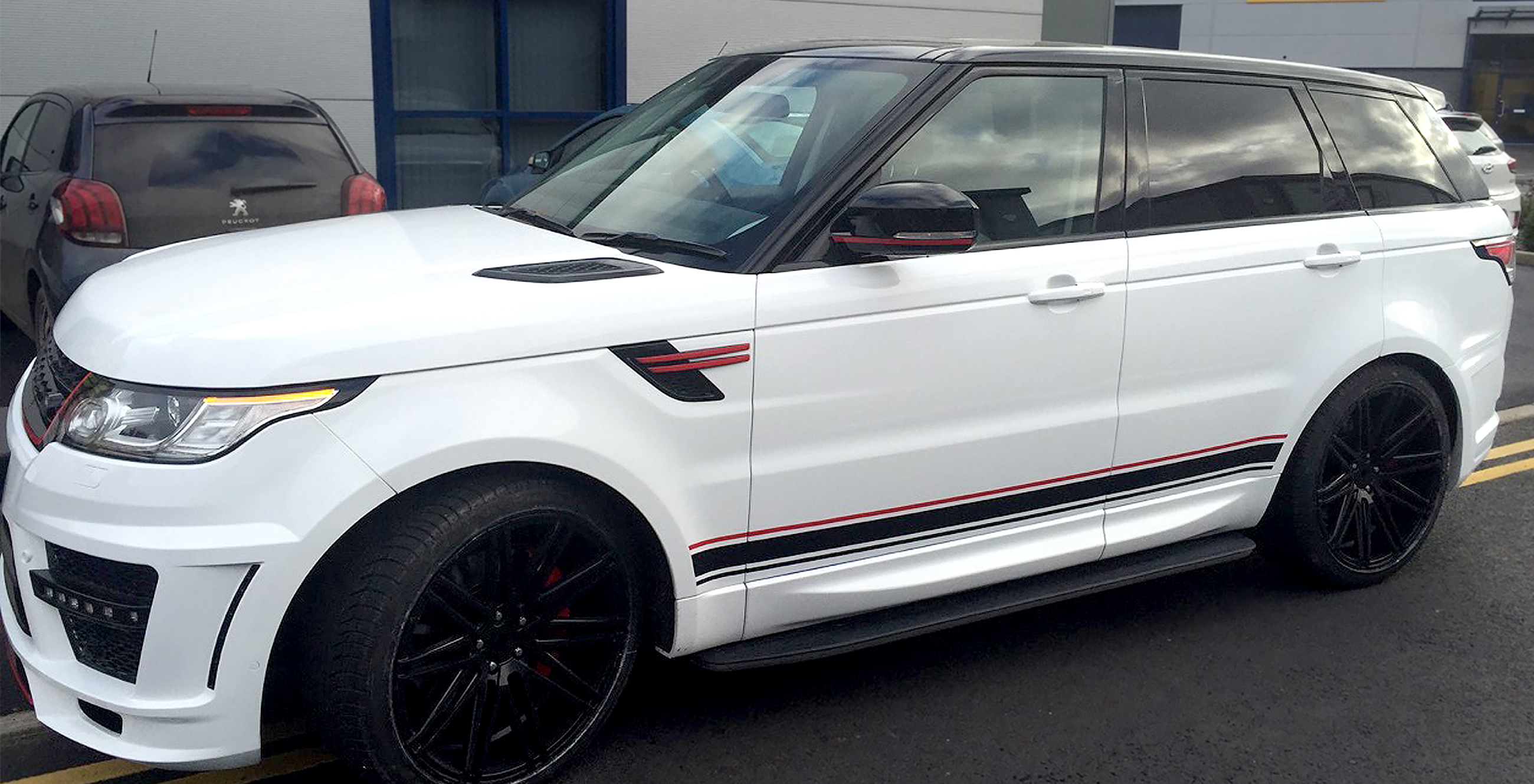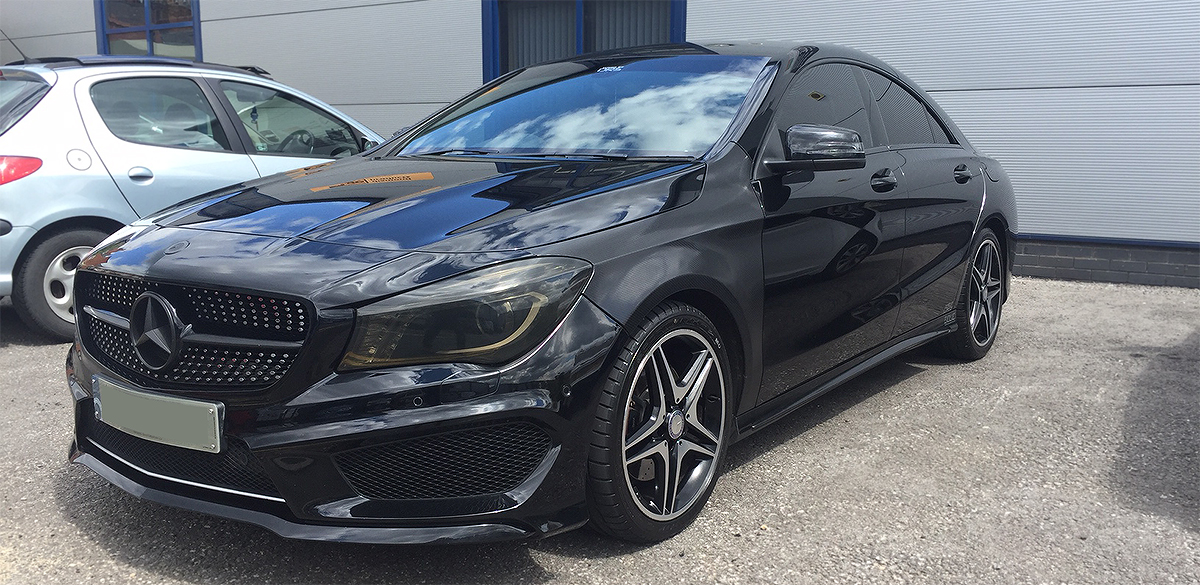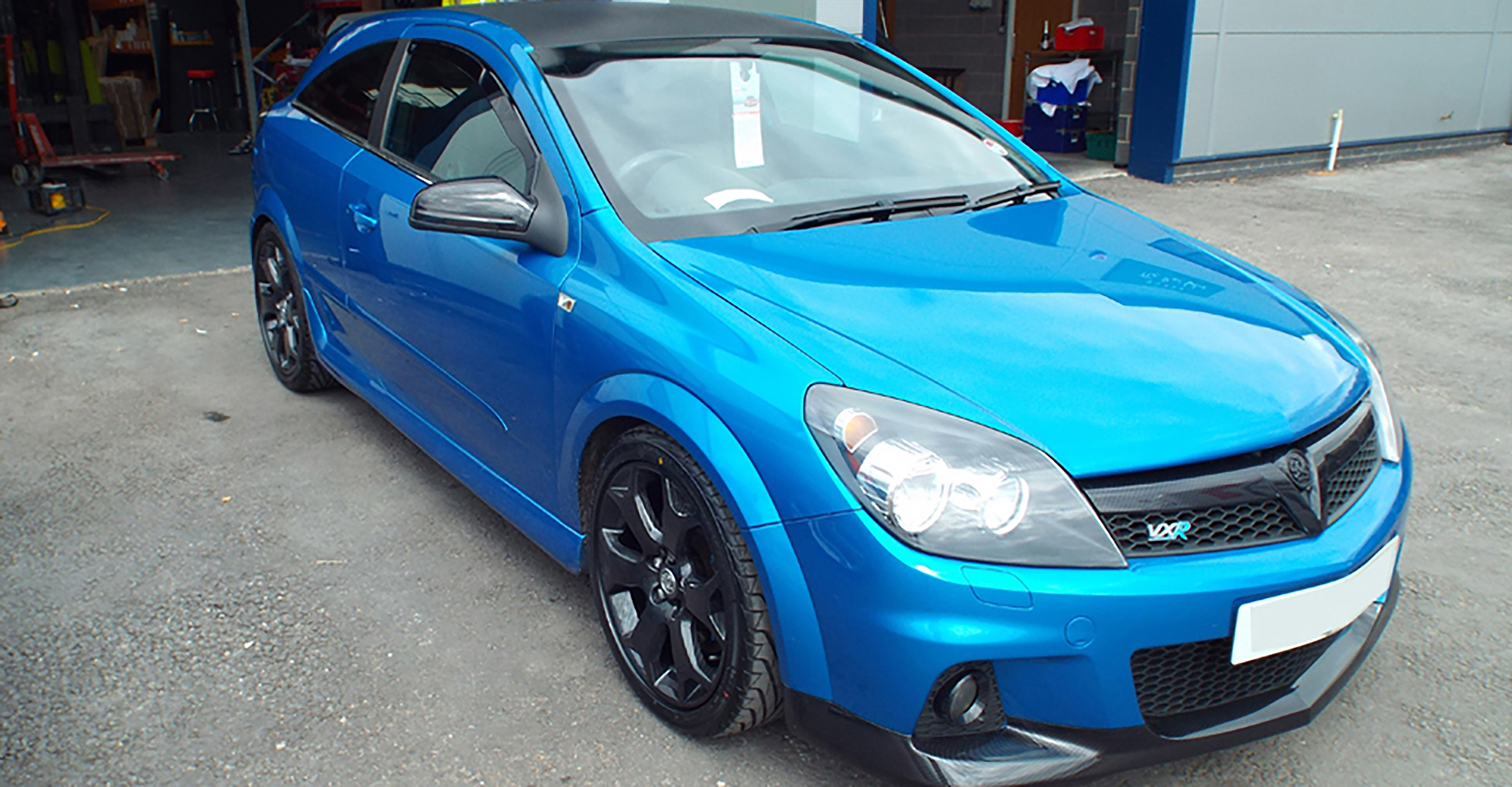 At Evolve Window Tinting Derby, we offer a variety of tinting options to suit your needs…
Automotive Window Films
Evolve use only "PRO\" Grade films made by Suntek and Johnson Window Films which give you a high quality service and fair price including life time warranty and it is a very quick, cost effective and easy way to add style and security to your car. Window film is the one product that starts working for you the minute it's installed on your car, offering benefits beyond your needs. Window film blocks up to 99 percent of damaging ultraviolet light and rejects as much as 61% of uncomfortable solar heat, protect the investment in your vehicle with automotive window film, provides the comfort, style and solar protection that keep you driving cooler and enhances the look of your car.
Car Window Tint: The Benefits
Car window tinting is one of the best ways to improve the look of your vehicle. It adds style and elegance to the appearance and also has other benefits.
Safety
In the event of a broken window, tinting film protects the occupants of the vehicle from flying glass by holding shattered glass in place. All our tints provide you with this protection. Furthermore, all our tints offer 99% rejection of UV light.
Security & Durability
Among the products we install are SAFE PLUS™ security films, which will hold up against accidental breakage and vandalism. Furthermore, because thieves tend to break in to vehicles through the side windows, darker tints can provide added security by obscuring a thief's view. Not only that, Johnson films are scratch-proof.
Increased Privacy
Window tinting provides you with improved privacy depending on your selected shade of tint. However please bear in mind the current UK law which states:
"New legislation denotes that the front passenger and driver side window can only be tinted no less than 70%. Rear windows can be treated in any shade of tint. Windscreens must be clear from tinting apart from a 6″ strip across the top."
Heat and Light Rejection
Depending on your selection of tint, up to 65% of the Sun's total energy can be reflected away from your vehicle. If your vehicle is fitted with air-conditioning this should provide savings on your fuel and running costs. Not only that but tinting can reduce interior fading and help maintain the value of your vehicle
Enhance Style & Appearance
Look cool and feel even cooler with custom tinted windows featuring superior-quality window films.
Control Heat, UV & Glare and fading within the vehicle
Uncomfortable heat, distracting glare, and faded interiors can ruin any road trip. Our solar control film will keep your car's interior cool and comfortable.
Protect What Matters Most
Our safety and security film holds shattered glass in place – reducing the likelihood of personal injury in an accident and deterring smash and grab theft.
Lifetime warranty with all films
Pro Grade 2 Ply construction
Available in 5%, 18%, 35%, 45%, 55% and 70% tints.
Most cars are completed within two hours.
WE OFFER LIGHT TINTS IN DIFFERENT SHADES AND ALSO SUN STRIPS.